Pro-Nursing

Pro-Nursing

Professional Nursing Education and Training

Category:

EU Research project


Duration:

2014 – 2016


Funded by:

EU Erasmus+ Program


Project holder:

Nationale Agentur für Europa beim Bundesinstitut für Berufsbildung (NA-BiBB), Bonn, Germany


This project has been funded with support from the European Commission. This publication (communication) reflects the views only of the author, and the Commission cannot be held responsible for any use which may be made of the information contained therein.
Consortium:

University of Siegen, Institute of Knowledge Based Systems, Germany (Coordinator)
Universiteit van Amsterdam - Amsterdam Business School, The Netherlands
Beta Klinik GmbH, Bonn, Germany
Netpositive Ltd. , Hungary
Challenges:
The demand of the health sector across Europe for highly qualified nurses is great and growing. According to Federal Statistical Office of Germany (DESTATIS), the care dependency across Germany is increasing up to 50% in the 2007-2030 interval. Besides, medical institutions, as employers, are looking for nurses (job applicants) who have acquired the required competencies. They need knowledgeable employees who are eligible to perform certain tasks in reliable manner over time.
Obtaining the required competencies is not only achieved by participating in curricular coursework. Nurses need to practice and implement the lessons, and develop their level of proficiency by providing care in various situations over time. The key points, here, are firstly, how to apply skills and knowledge in various task situations, and secondly, how to acquire missing knowledge.
Work-based education and training has a considerable impact on improving the performance of nurses, and detecting and compensating existing lacks in the nursing knowledge domain. The participants of this process are nurses, medical supervisors (employers), and educators. Employing ICT solutions may lead to improve the quality and effectiveness of work-based education and training.
Objectives:
PRO-NURSING aims at bridging between tasks, knowledge domains and nursing curricula across Germany, the result of which could serve as a benchmark for other European states. The triple attributes of nursing will be considered dynamically by incorporating evidence of change with respect to standards and protocols of nursing. The entire system will be developed as a web-based application with an ontological back-end. This is innovative, especially for supporting nursing educators and supervisors to preserving quality of nursing care in the clinics and hospitals in the long run.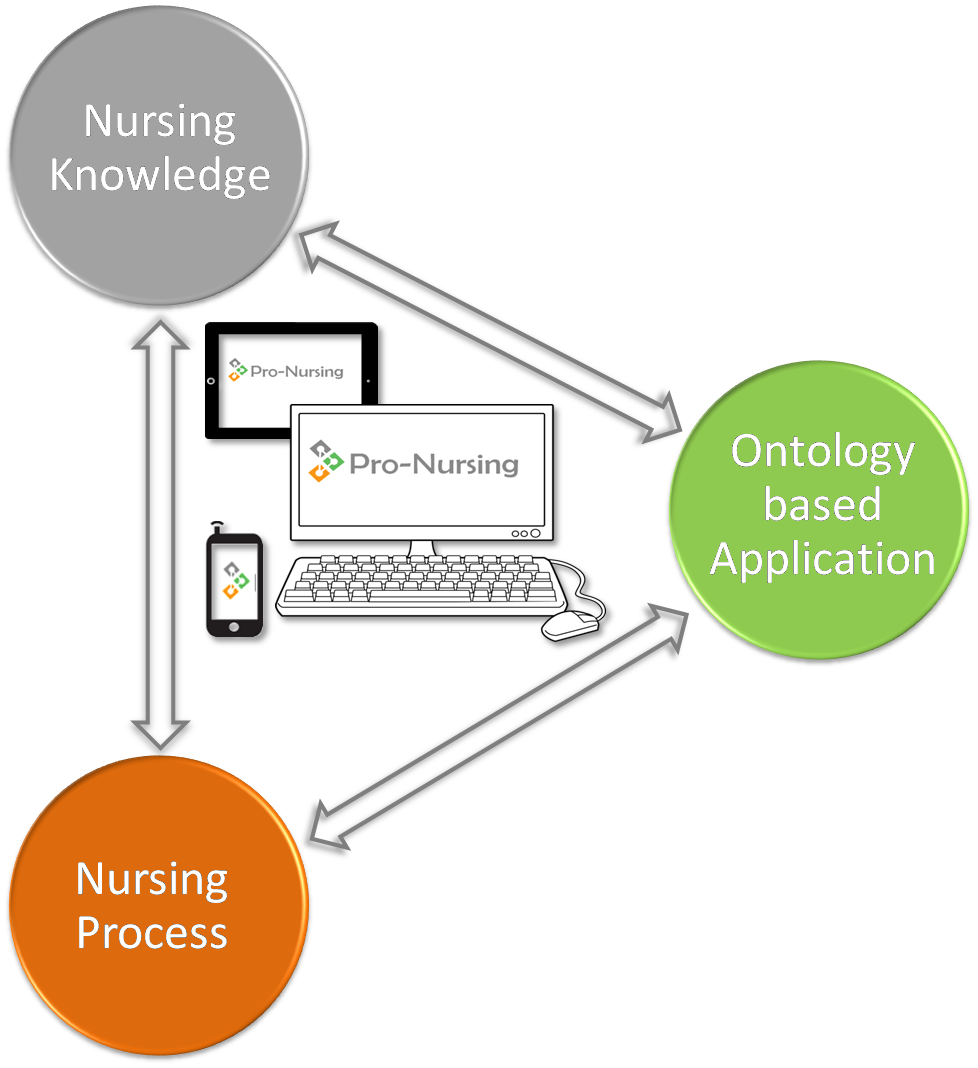 Pro-Nursing is the continual project of Med-Assess.
For more information please visit www.pro-nursing.eu. Please do not hesitate to contact us if you have any question.