Nächste Konferenzteilnahmen / Upcoming Conferences
Akuelle Projekte / Current Projects
Chair for Data Communications Systems
---
Current Information:
Should the University of Siegen be temporarily closed in summer term 2020, our classes will be held online.
In this case, further information will be announced here.
Participation in the E-World energy & water, February 11-13, Essen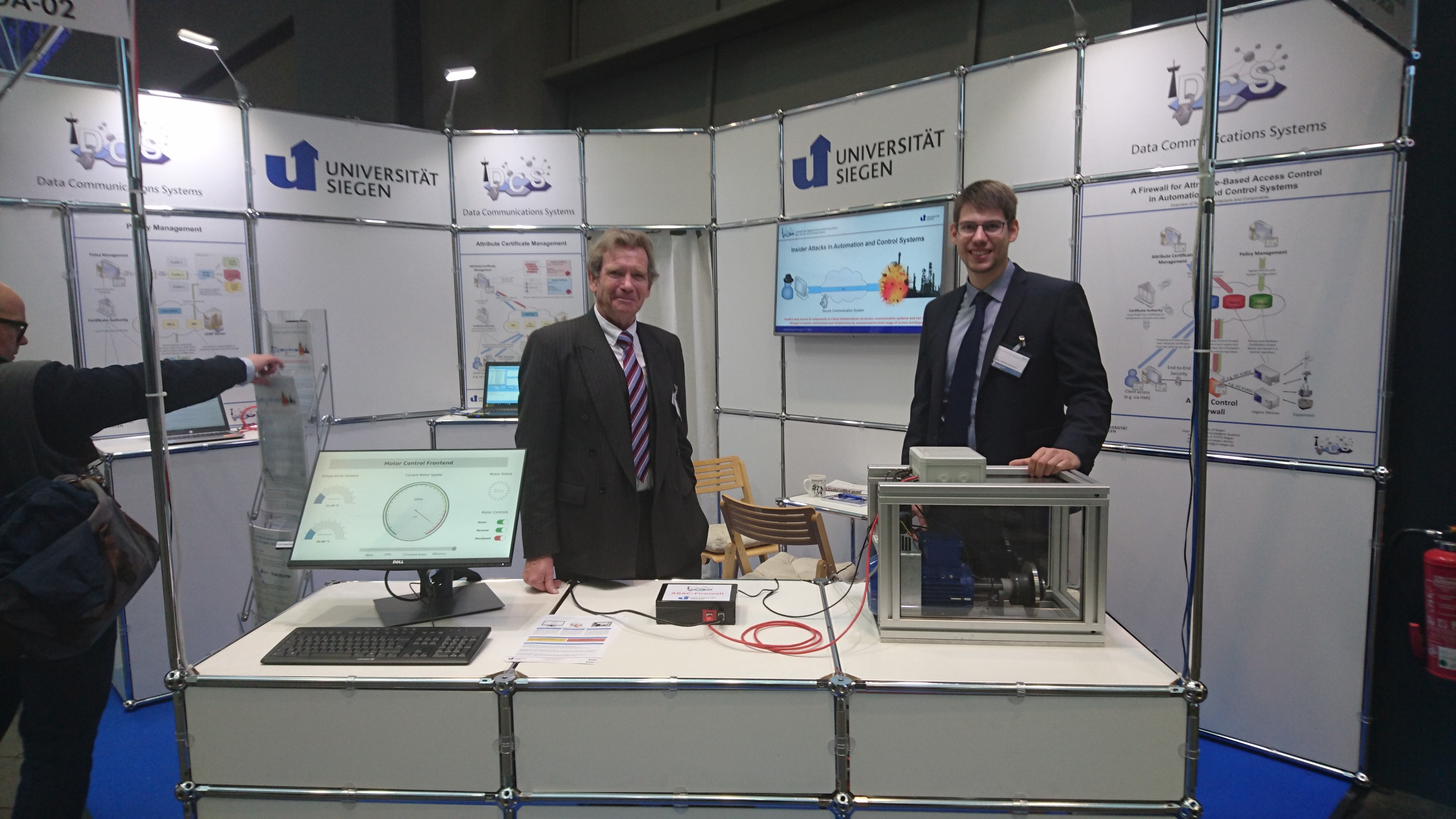 The eWorld energy and water 2020 took place in Essen from February 11th-13th 2020. The Chair of Digital Communication Systems, Department of Electrical Engineering and Computer Science of our Faculty of Natural Sciences participated with its own booth.
---
Interview with Dr.-Ing. habil. Natasa Zivic at FICC 2018 (Future of Information and Communication Conference, Singapore 2018)
---
Advanced Seminar
Upcoming presentation schedule in the scope of our Chair's Seminars:
| Schedule | Topic | Presenter | Status |
| --- | --- | --- | --- |
|   |   |   |   |
Localization System for Roulette and other Table Games
White Paper by Christoph Ruland.
Attention: New proposed topics for Master/Diplom thesis and for Project groups
---
International Crypto Standardization (ISO SC 27)
Offering cooperation, seeking sponsorship
For over 20 years the Chair for Data Communications Systems is active in DIN and ISO in the field of crypto standardization (ISO / IEC SC 27 WG 2 Cryptographic Techniques). We were responsible as the project editor for numerous cryptographic standards.
We are looking for sponsors/partners who can support our standardization work.
---