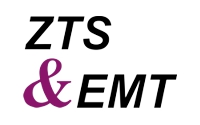 Konferenzen / Messen conferences / exhibitions
Chair - Reliability of Technical Systems and Electrical Measurement
 
 

 
 
Reliability
and
Safety
 
Electro-
magnetic
Compatibility
 
Driver
Assistance
Systems



 
 

"Welcome to the group
"Reliability of Technical Systems and Electrical Measurement"
at the University of Siegen

 
 

In lectures and labs we actively teach students of Electrical Engineering and Information Technology the basic principles of the measurement of electrical and non-electrical quantities. Additionally, we contribute to the education in the Foundations of Electrical Engineering. In our research we concentrate on the interdisciplinary fields "Reliability of Technical Systems", "Electromagnetic Compatibility and "Driver Assistance Systems". In these fields we collaborate with partners from industry and other institutions and offer corresponding couses as well. 

Please contact us if you feel interested in our activities and research topics.